Share the dance floor with us! Activist and multidisciplinary artist Mini Maxwell brings together a motley collection queer en BIPOC DJs and artists who guarantee queerness to the max. The evening starts at 22:00 with performances by the dreamy Anto López Espinosa and the sassy and versatile chameleon Mavi Veloso. Then the beats go wild with DJ YoungWoman, DJ Arra and Fitgirl. Merel Pauw, a.k.a. rapper Elmer will also be there. Throughout the evening he`ll treat you to rock-hard hip-hop tracks about sensitive issues and broken spirits. Join us as single collective on the dance floor, where we'll dance into the night…and beyond.
LINE-UP
22:00 – 22:20 : Anto López Espinosa, (performance)
22:20 – 22:40 : Mavi Veloso (singing performance)
22:40 – 23:00 : Merel Pauw / Elmer (performance)
23:00 – 00:40 : DJ Young Woman
00:40 – 02:15 : DJ Arra
02:15 – 04:00 : Fitgirl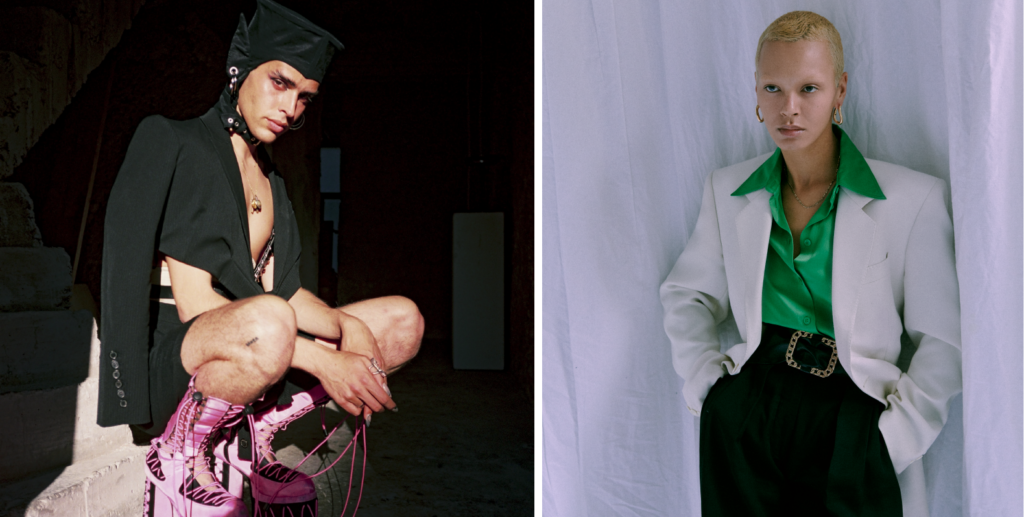 Queer Landing / Mini Maxwell
Queer Landing of Mini Maxwell is an exhibition on queer bodies shaping and claiming fluid embodiment and space.
Anto López Espinosa (singing performance)
Queerness, lucid dreaming, seduction, supernatural phenomena and love and care for their and others existence are all captured in this spoken-word, lip-sync performance.
Mavi Veloso (performance)
Mavi Veloso is a chameleon that likes to do trannycrafts, confusing, questioning, delighting and enlightening our minds through her performances.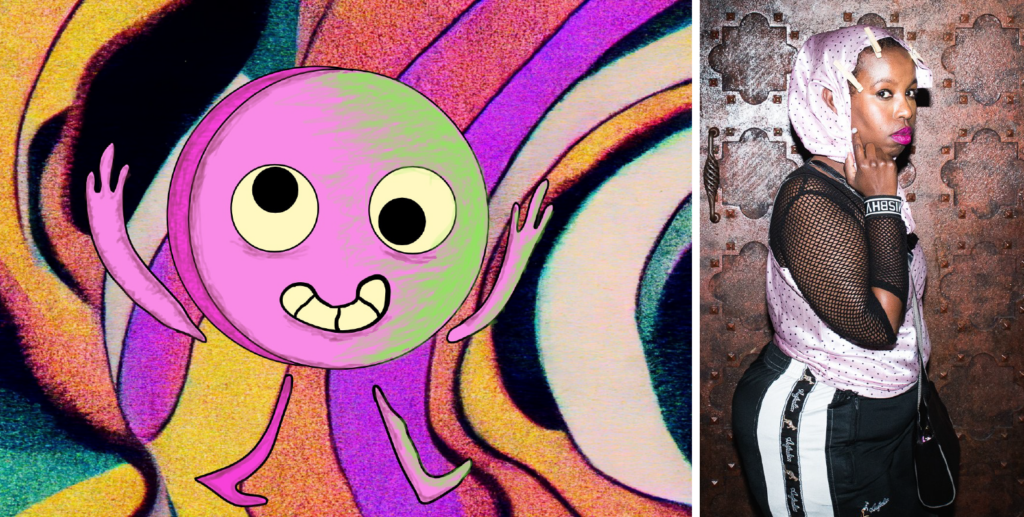 DJ YoungWoman
Egyptian-born Amsterdam-based transfemme jackie of all trades. Always in search of affordable magic and a good time.
Fitgirl
With performance, queer politics and house music, the mission of multitalent Fitgirl is to show other kinds of bodies. Fitgirl is colour, movement, party and politics.

DJ Arra
With her unique electric sound mixed with techno and R&B, DJ Arra brings you the sound of freedom.

Elmer (a.k.a Merel Pauw)
With rock-hard hip-hop tracks, Elmer takes you into a world where party and a broken mind go hand in hand.
---